Snowbear Chalets offers some of the most comfortable and beautiful accommodations in Whitefish, Montana. Your stay will be the highlight of your trip!
Snowbear Chalets will be your home away from home while you're in Whitefish. These gorgeous luxury "tree houses" feature full kitchens and sleep 6 to 10 people. They are nestled right at the edge of Whitefish Mountain Resort making them perfectly suited for a Whitefish ski vacation. The owners have thought of everything from the most intricate lighting setup you've ever seen to premium Bosch appliances to the little things like boot warmers.
Read on for the full review!
Before we go any further, I want to give a HUGE shout out to Hope Kauffman for the beautiful cozy photo of Pat and I that you see above. We booked her to capture some vacation photos and I highly recommend seeing if she is available if you are celebrating a special occasion in Whitefish (or WORLDWIDE honestly). Even though we weren't celebrating anything in particular, the images she captured of us are ones we'll treasure forever. Pro Tip: Booking a session with a professional photographer when you are on vacation is a great way to ensure you'll have the best holiday card ever this year!
Snowbear Chalets Luxury Treehouses in Whitefish
First, let's start with the exteriors. Each chalet looks like something out of a storybook. They are nestled among the pine trees just steps away from the slopes of Whitefish Mountain Ski Resort. I didn't even have to step inside to know I was going to love this place!
After the entryway, you walk into an open living room and kitchen. There is tons of room to hang out after a long day of skiing or hiking.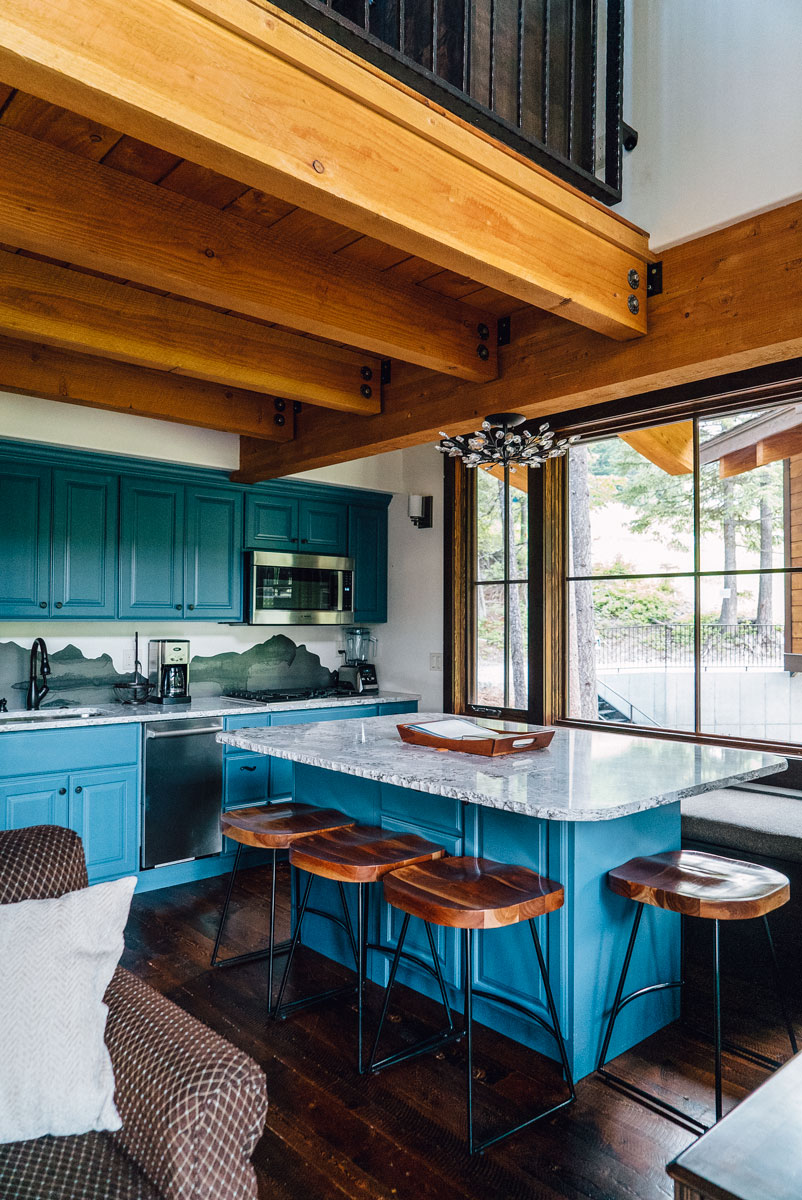 The kitchen is where things went from a schoolgirl crush to a full on lovefest. The blue and granite palette with tons of natural light and a big table to gather is almost too much. The owner also went for top of the line Bosch appliances. All the better for making gourmet dinners at your new home away from home.
It was so nice to start each morning with a homemade breakfast and some freshly brewed Montana Coffee Traders coffee.
We stayed in Tamarack Chalet, which sleeps six people in two bedrooms. The first bedroom is built into a window nook on the main floor that gets beautiful morning light. It's so cozy!
Upstairs is a second bedroom and bathroom with a king-sized bed and a bunk bed.
As if that isn't enough, you'll find a truly unexpected surprise when you climb the ladder in the second floor bedroom. A fantastical turret complete with fiber optic star display and galaxy paint scheme. 
Stargazing anyone?
The deck overlooks the ski slope and has a hot tub. Definitely a ski vacation essential and also nice on a cool Montana summer's evening.
Like I said, the owners of Snowbear Chalets thought of everything! Design details, lighting details, comfort details and location – it checked all our boxes.
There are two other chalets on the property. One that sleeps six and one that sleeps ten.
Snowbear Chalets Whitefish, Montana
3872 Winter Lane
Whitefish, MT 59937
https://snowbearchalets.com/
Planning a trip to Whitefish, Montana? Pin these gorgeous treehouses for later!
P.S. – Traveling to Montana? Check out these guides for more travel inspiration!
What to Do in Glacier National Park Montana:
Things to Do in Missoula, Montana: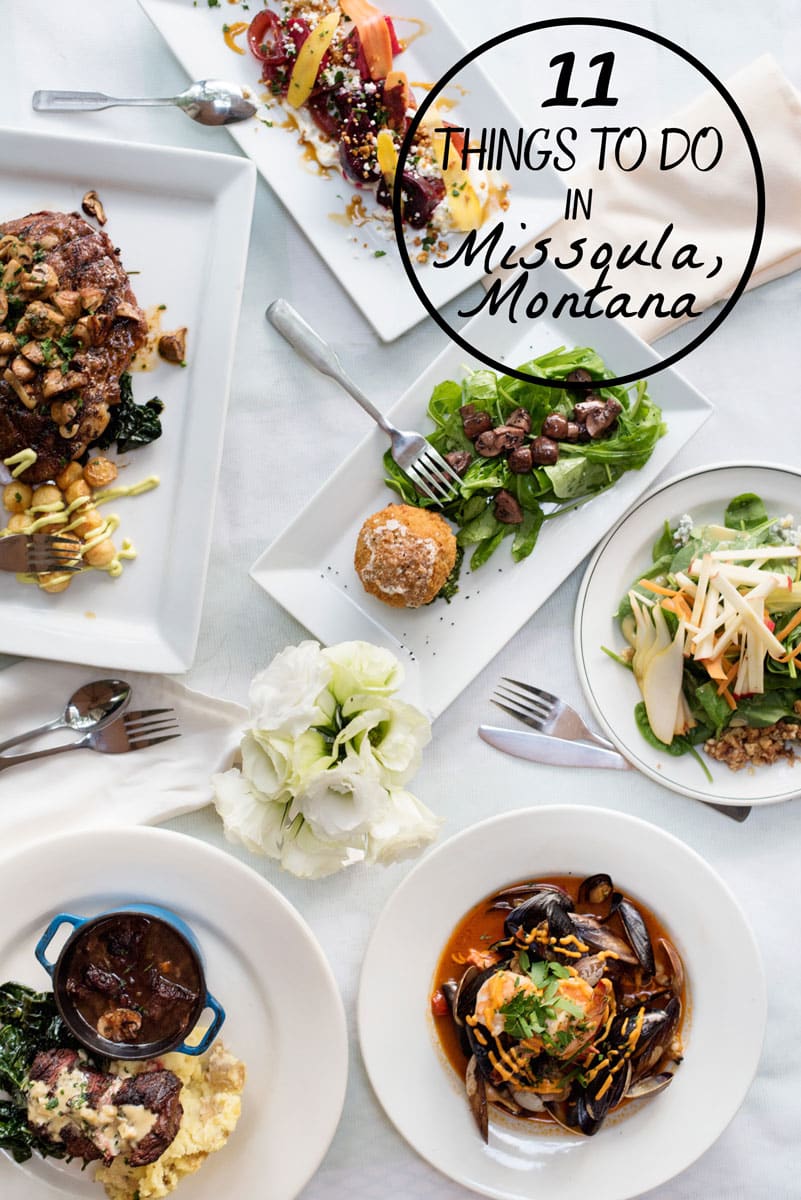 Guide to the Bitterroot Valley & Hamilton, Montana: