Are Costa Nova and Aveiro the two most photogenic places in Portugal? Here's what you need to know including what to do and where to eat!
The brightest spot during an amazing trip through the center of Portugal was our time in the charming Aveiro and Costa Nova. Located a short drive from each other, both are special in their own way. They offer a relaxed pace that is away from the tourist hustle of Porto or Lisbon with friendly people, beautiful sights and amazing food.
Read on for tips for visiting Aveiro and Costa Nova, Portugal…
Getting to Aveiro and Costa Nova, Portugal
Aveiro is just under an hour from Porto and about 2.5 hours from Lisbon. That makes it easily accessible by car for a weekend giveaway from Lisbon or a day trip from Porto. There are also trains that connect Aveiro to both cities. We spent a half-day in each place but gladly would have spent more time in Aveiro. Aveiro and Costa Nova are about 15 minutes apart.
What to Do in Aveiro, Portugal
Aveiro is known as the "Venice of Portugal" due to the Ria de Aveiro that winds through the town. Be sure to take a relaxing moliceiro, or boat, ride along the canal. The thing you'll notice most is the stunning architecture of Aveiro. It's a hub of the Art Nouveau movement, and you'll notice features of this design style on the houses line the banks of the river. Everywhere you turn are colorful houses with ornate tile facades. It's absolutely breathtaking. I could have spent hours just soaking it all in.
Moliceiro Boat Ride in Aveiro, Portugal
Aveiro is known as the "Venice of Portugal" thanks to the canal that runs through the town. Fittingly, moliceiro boat rides are available for tourists as a unique way to see the city. They are similar to the gondola rides you see in Venice, but most of them are larger and take more passengers. It's easy to book a ticket, just visit one of the kiosks along the canal.
BUGA Free Bike – What to Do in Aveiro, Portugal
The government of Aveiro has an amazing free bike rental program called BUGA. This is the perfect way to explore this beautiful town that has quiet streets. Just stop by the BUGA store in Manuel Firmino Market and leave your ID in exchange for the bike. Grab one of the 300 bikes and you're on your way.
BUGA Free Bikes in Aveiro, Portugal
Praça do Mercado
2, Aveiro, Portugal
https://www.centerofportugal.com/poi/buga-free-use-bikes-in-aveiro/
Art Nouveau Architecture in Aveiro
Art Nouveau is a distinctive style of art and architecture that originated between 1890 and 1910. Aveiro is a hub of Art Nouveau. The best place to learn about it is the Museu Arte Nova. You'll find the museum in one of the most stunning buildings, located right along the central canal. The first floor of the museum features a path for a walking tour of 28 iconic art nouveau buildings in Aveiro. Don't forget to visit the Tea House on the ground floor. At night it becomes one of the liveliest bars in the city and there is live music on weekends.
Art Nouveau Museum (Museu Arte Nova)
3810-119, R. Dr. Barbosa de Magalhães
10, Aveiro, Portugal
http://mca.cm-aveiro.pt/rede-de-museus/museu-arte-nova/
Aveiro Ribbon Bridge
If you're visiting Aveiro with your sweetest, be sure to make a stop at the Ribbon Bridge. Couples profess their love by tying ribbons on its railings. It's quite a sight to watch them fluttering in the breeze. If you take a boat ride, you'll most likely pass under the bridge offering another special view.
What to Eat in Aveiro – Ovos Moles
Don't leave Aveiro without trying ovos moles, or "soft eggs". Like most Portuguese pastries, they are stuffed with sugar and egg yolks. This mixture is put inside of small rice paper casings shaped like shells. The best place in Aveiro is Maria da Apresentação da Cruz. This bakery has been making these traditional pastries since 1882.
Maria da Apresentação da Cruz Bakery
R. Dom Jorge de Lencastre 37
3800-142 Aveiro, Portugal
https://m1882.com/
Vista Alegre Factory & Museum
If you follow me on Instagram, you know I'm obsessed with teacups and pretty dishes.
Vista Alegre is the home of some of the finest porcelain in the world. The Vista Alegre factory is located just outside of the city of Aveiro in Ílhavo. The Vista Alegre Museum tour offers a look at the almost 200-year history of this amazing company.
Two of the old kilns are now open to the public. Their size is astonishing and inside you can see the glaze that has formed over the years and years of firing porcelain.
The museum shows the creations of Vista Alegre over the decades.
History of Vista Alegre Porcelain
Initially, the founder of Vista Alegre did not know how to make porcelain so he started with glass and crystal. Over time he worked his way up to porcelain and continued to refine the technique until it became some of the finest porcelain in the world. The museum features some of the initial pieces developed in these early trials from almost two centuries ago.
There are also objects gathered throughout the centuries from the community of factory workers. The factory workers and their families functioned together as a small town with a chapel, sports team, and even a theater. Also in the museum is special-issue Porcelain created for nobility all over the world. The tour also stops at a hand painting workshop to watch skilled painters working. The last stop is the gift shop to buy heirloom pieces you will pass on to future generations.
Vista Alegre also opened its own five-star hotel, Montebelo Vista Alegre. Each floor has a different theme and each room is decorated with handmade porcelain. We got to look at a couple of the rooms and they are unbelievably chic. The hotel overlooks the Boco River. What a magical place for a getaway!
Museu da Vista Alegre
3830-292 Ílhavo, Portugal
https://vistaalegre.com/us/t/vaa_VisiteMuseudaVistaAlegre_OMuseuVistaAlegre-1
What to Do in Costa Nova, Portugal
Oh, Costa Nova. How does such a charming place exist? Costa Nova Beach is located in Ílhavo, Portugal, right on the Atlantic Ocean. Colorful vertical or horizontal stripes decorate all of the cottages, or haystacks, that line the beach. They originally were storage places for local fishermen, but many have been converted to living spaces. You can even find some available to rent on sites like AirBnB and VRBO.
Where to Eat in Costa Nova – Canastra do Fidalgo Restaurant
After your walk along the beach, you'll have worked up an appetite, so stop for lunch or dinner at Canastra do Fidalgo restaurant. It's located right on the waterfront and you won't find fresher fish or shellfish anywhere! Most of what we ate was caught locally and delivered to the restaurant that same day. It was absolutely superb – perfectly prepared and so delicious.
We had whole fish, which was brought to the table for us to see (photo above) and then cooked. I was even brave enough to try these tiny little slated fish that are a specialty in Portugal. You eat the entire fish – even the head!
Canastra do Fidalgo Costa Nova Restaurant
Av. José Estevão, 240 R / C
Costa Nova do Prado
3830-453 Gafanha da Encarnação – Ílhavo
https://canastradofidalgo.pt/
Don't forget to check out my other Portugal Travel posts!
Coimbra, Portugal Travel Guide:
Tomar Portugal and the Knights of Templar Castle:
Harry Potter Library in Coimbra, Portugal:
Review of Portugal TAP Airlines Economy Class Flights: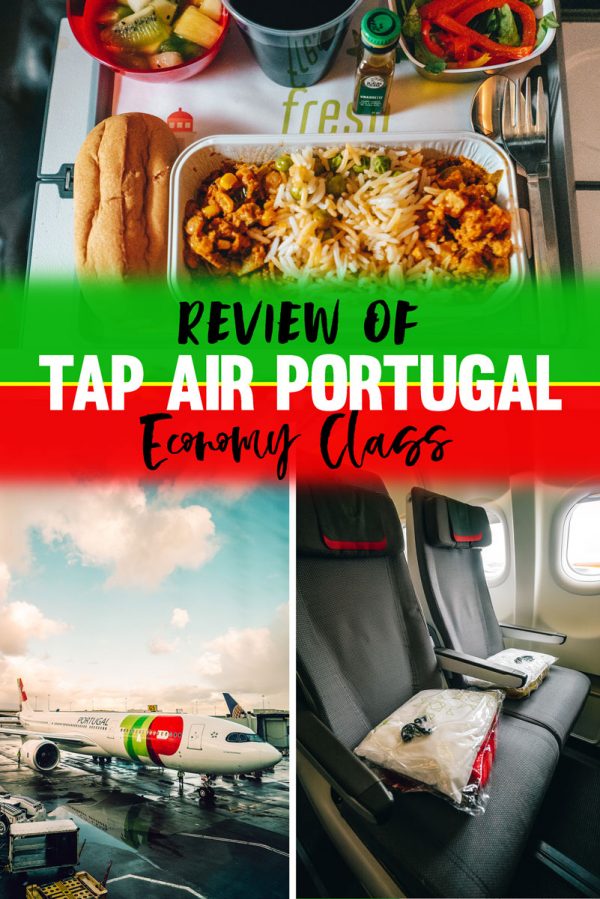 Are you traveling to Portugal? Pin this information about visiting Costa Nova and Aveiro for later!
Thanks so much for reading! For more Sweet in your life, you can find me on Instagram, Pinterest, and YouTube, or subscribe to receive a weekly email with new posts and musings from me.