Official guide to Lisbon, Portugal. Everything you need to know about shopping, the best views, what to do, where to eat, where to stay in Lisbon!
We fell in love with Lisbon from the moment we arrived.
In so many ways, Lisbon reminds me of San Francisco. It has the charm, the cosmopolitan flair, the walkability, the charming houses, and the amazing food scene. Oh and the scenic views, a famous bridge, mild weather, cable-cars… I could go on! It was so fun to explore this historic European town while still somehow feeling…at home.
Read on for my guide to Lisbon, Portugal…
Flights from San Francisco to Lisbon, Portugal
The great news is, if you live in San Francisco, it's never been easier to visit our sister city in Portugal. TAP Air offers five direct flights from SFO to Lisbon every week. Direct flights really take the stress out of traveling, and I'm so excited TAP has this convenient option! I have nothing but great things to say about our experience flying TAP Air economy class to Portugal. For more on that read my TAP Air review.
Where to Stay in Lisbon, Portugal
Altis Avenida Hotel, 5-Star Hotel in Lisbon, Portugal
An amazing vacation starts with an amazing hotel. We look for location, atmosphere, and amenities. Altis Avenida Hotel is a 5-star boutique hotel that has all of these. It was our home base for everything in Lisbon. The hotel is located in the center of Lisbon, in Restauradores Square. The area is very walkable, close to the train station, and just a few minutes from Baixa. The decor is 40's-inspired and feels totally sophisticated and cosmopolitan.
Nothing about this hotel is boring. The decor is full of playful use of color, from the salmon pink lobby to the lush greens of their signature restaurant, Rossio Gastrobar. There is free coffee in the lobby all day and 24-hour room service. They also offer a 2-hour walking tour for guests on certain days.
Hotel Breakfast at Altis Avenida
The buffet breakfast, available for a small additional fee, was exceptional with so many choices and high-quality food.
The hotel has lots of amenities, from a fitness room to an 8th-floor sundeck with amazing views of Lisbon. Rooms are beautiful, comfortable and full of everything you need, from Nespresso machines to robes. Above all, the commitment to sustainability is obvious. There is little single-use plastic in the hotel with amenities in paper boxes instead of bags. They also have refillable shampoo and conditioner in the shower. Complimentary water is in glass, not plastic, and there is a booklet for guests highlighting their environmentally-friendly practices and also giving a few tips on how to travel more sustainably. This is something we really prioritize in travel and Altis is way ahead of the game! They are also a dog-friendly hotel.
Altis Avenida Hotel in Lisbon
Rua 1º de Dezembro, 120
1200-360 Lisboa, Portugal
T +351 210 440 000
http://www.altishotels.com/
More Photos of Altis Avenida:
Where to Eat in Lisbon, Portugal
Rossio Gastrobar Restaurant Review – Lisbon, Portugal
We loved Rossio Gastrobar, the signature restaurant of Altis Avenida Hotel, so much we ate there twice! It was such a treat to have fine dining in a casual atmosphere, with amazing views of Lisbon. Just like the rest of Altis Avenida, the decor is exceptional. I loved the rich greens and gold, with art deco influence but still very modern. There was a DJ playing during our meal which made it feel even more chic.
The Rossio Gastrobar menu changes frequently and features around 80% local and seasonal produce. Its sister restaurant, Feitoria at Altis Belém Hotel & Spa, has a Michelin star. You can tell the same meticulous attention is given to the food at Rossio Gastrobar. We enjoyed their tasting menu, which featured dishes like squid with shiitake mushrooms, dry-aged sirloin, and their amazing fake foie gras cherries with toasted brioche!
Craft Cocktails in Lisbon, Portugal
The cocktails are exceptional – just as inventive as the food. My favorite was an herbaceous cocktail made with infused gin, marinated cherry tomato, and Lillet Blanc.
There is also a huge emphasis on design and experience. The dishes are all beautifully presented on unique tableware. I even loved the utensils! The tables are small, so they are fitted with a specially-designed clamp that allows platters and plates to be attached to them:
Resident chef João Correia is charming and gregarious and even made a stop at our table to present one of the dishes. The cocktail menu by Flavi Andrade is also excellent. Everything is made in house from syrups to infusions. Pro Tip: Hotel guests get a 10% discount.
Rossio Gastrobar in Lisbon
Altis Avenida Hotel
Rua 1º Dezembro, 118
1200-360 Lisboa, Portugal
https://www.rossiogastrobar.com/
Restaurante Geographia – Where to Eat in Lisbon
Geographia Restaurant features flavorful cuisine inspired by places all over the world, from Goa to Brazil, but with a Portuguese spin. As soon as we walked in the door, I knew I was going to love it. The decor is quirky, a mix between an old schoolroom and a cozy living room. Right up my alley! The food is perfection – cozy, unique, perfectly spiced and filling. Pat got the peanut curry and I chose the ahi tuna. We heard the Goan prawns are exceptional too! Make sure you save room for the goat cheese cheesecake. It's light and tangy, and perfectly sweet.
Geographia Restaurant in Lisbon
R. do Conde 1 1200-608
Lisboa, Portugal
https://restaurantegeographia.pt/
Eleven Restaurant – Michelin Star Dining in Lisbon, Portugal
With one Michelin star, Eleven Restaurant truly offers fine dining in Lisbon. The menu features gourmet food that still manages to be comforting as well as an extensive wine list. Add to that impeccable service and a spacious restaurant overlooking the beautiful Eduardo VII park and it was easily one of the best meals we had in Lisbon.
We chose their business truffle lunch which features a three-course meal for a reasonably-priced 35 euros per person. The portions were sizeable enough that we didn't leave hungry, but also weren't overwhelming. The food was unique, beautifully plated and perfectly seasoned. Eleven also has the most beautiful mini dessert board that they bring to your table – after dessert.

Eleven Restaurant Lisbon
Jardim Amália Rodrigues
Rua Marquês Fronteira
Parque Eduardo VII
1070-051, Lisboa, Portugal
http://www.restauranteleven.com/
More photos from Eleven Restaurant:
Pastel de Nata – Portuguese Egg Tarts in Lisbon
There's a running controversy over where to find the best Pastel de Nata (Portuguese egg tarts) in Lisbon. The top two seem to be Pastéis de Belém and Confeitaria Nacional. Open since 1829, you are literally biting into history at Confeitaria Nacional. It's considered Lisbon's oldest pastry shop. Equally historic, Pastéis de Belém is home of the original Portuguese egg tart. The tarts were invented in the 1800s by the monks of Mosterio dos Jerónimos (below) as a way to raise money to keep the monestary open. I suggest playing it safe and trying both, as well as as many others that you come across! 🙂
Confeitaria Nacional (National Confectionery) Egg Tarts
Praça da Figueira
Praça Dom Pedro IV 18B
1100-241 Lisboa, Portugal
https://confeitarianacional.com/
Pastéis de Belém Portuguese Egg Tarts
R. de Belém 84 92
1300-085 Lisboa, Portugal
https://pasteisdebelem.pt/
Where to Shop – Lisbon, Portugal Travel Guide
LX Factory – Lisbon, Portugal Shopping
If you are looking for quirky boutiques and fun restaurants in Lisbon, you have to check out LX Factory! This revitalized old factory space has been given a new life with furniture and antique shopping, Portuguese sardines and outdoor dining. If we'd had more time, I would have made a reservation for Drag Brunch at Drag Taste – all you can eat with bottomless mimosas and a live drag show! They also have drag transformations where all the guests get made over into drag queens.
LX Factory Shopping & Restaurants
Rua Rodrigues de Faria 103
Lisbon, Portugal
https://www.dragtaste.com/
More photos of LX Factory:
Lisboa Thief Flea Market (Feira Da Ladra)
The Lisboa Thief Flea Market is a famous open-air market filled where vendors peddle antiques and handmade items. This is definitely off the tourist beat, which makes it even more charming. Despite its dubious name, the market is super safe. I could have spent hours bargaining and exploring, but had to limit myself due to the size of my suitcase (and Pat's patience). I settled for the amazing basket purse in the photo above for $3 USD and a teacup set for $20 USD.
The market is open Tuesday and Saturdays from 8:00 AM to 5 PM.
Feira Da Ladra – Lisbon's Thief Market
Campo de Santa Clara, Alfama
Lisbon 1100-471, Portugal
Shopping in the Chiado Neighborhood – Lisbon, Portugal Guide
For luxury shopping in Lisbon with a heavy dose of nostalgia, I highly recommend spending an afternoon wandering the streets of the Chiado district in Lisbon. This historic district is filled with old shops selling everything from handmade gloves to antiques. There's also a mix of new shops that are popping up, like Maxmara and Muji. It also has access to Lisbon's famous Elevador de Santa Justa.
If you're short on time like we were, you might want to hire a guide to help you see all the best spots and explain the history of Chiado! We worked with Cidalia Santos and she was awesome. She was so friendly and super knowledgeable. You can reach her via email at cidaliasantos1@ hotmail.com.
Caza das Velas Loreto Candle Shop – Lisbon, Portugal
Caza das Velas Loreto is one of the oldest candle shops in the world. Beautiful handmade candles line the walls, but photos aren't allowed so you'll have to see it for yourself!
Caza das Velas Loreto Candle Shop
Rua do Loreto 53
1200-241 Lisboa, Portugal
https://www.cazavellasloreto.com.pt/
Luvaria Ulisses Glove Shop – Lisbon, Portugal
Luvaria Ulisses Glove Shop has been making beautiful handmade custom gloves in Lisbon since 1925. The shop is so small only a couple of people fit at a time. You place your elbow on one of the pads you see on the counter above and measurements are taken to make a glove that truly "fits like a glove". Apparently the owner is so particular about his work he will only make gloves if you come into the shop for a fitting – no gifts!
Luvaria Ulisses Glove Shop Chiado
R. do Carmo 87 A
1200-093 Lisboa, Portugal
http://www.luvariaulisses.com/uk/pagina/2/historia/
Also recommended by Cidalia:
A Vida Portuguesa – Vintage & Artisan Portuguese Products & Gifts
Leitão e Irmão Goldsmiths – Traditional Gold Items
What to See in Lisbon, Portugal
Mosteiro dos Jerónimos in Lisbon, Portugal
If I had to use one word to describe Jeronimos Monastery in Lisbon, it would be ornate. Construction on this amazing UNESCO World Heritage Site started in 1501. You'll be in awe as you wonder out loud, "How on earth did they build this in the 1500s!?" The answer is – 100 years of construction and (literal) boatloads of money from Portugal's foreign explorations. The beautiful grounds are perfectly maintained and it's a great spot for a sunset walk as it's also near Belém Palace and Belém Tower.
Mosteiro dos Jerónimos Lisbon
Praça do Império
1400-206 Lisboa, Portugal
http://www.mosteirojeronimos.gov.pt/pt/index.php
Belém Palace – What to See in Lisbon Portugal
Beautiful Belém Palace is the official residence of the President of Portugal. It's also the most beautiful pale pink. The palace is near other must-see Lisbon spots – Mosteiro dos Jerónimos and Belem Tower. The palace offers guided tours several times per day. Booking tickets in advance is recommended.
Belém Palace in Lisbon
Praça Afonso de Albuquerque
1300-004 Lisboa, Portugal
http://www.museu.presidencia.pt/index_detail.php?sid=1461
Torre de Belém – Lisbon, Portugal Travel Guide
Belém Tower was built between 1514 and 1520. Located on the bank of the Tagus River, it is a UNESCO World Heritage site. It was previously the gateway to Lisbon, built to protect the city and also welcome visitors. You can see the inside for a small fee, or just enjoy a walk along the river. It's a great place to catch sunset and convenient for visiting nearby Jeronimos Monastery and Belém Palace.
Torre de Belém (Belém Tower)
Av. Brasília
1400-038 Lisboa, Portugal
http://www.torrebelem.gov.pt/pt/index.php
Pilar 7 Experience at Bridge 25 de Abril – Best Views in Lisbon
An interactive center before going up to the viewing platform gives a look at the history of the bridge and the mechanics of how it works. The elevator takes you up 80 meters and opens up onto a metal platform that provides some of the best views of Lisbon you can find. The architecture and color of the bridge are very similar to the Golden Gate Bridge in San Francisco. We missed it but apparently there is a photo booth to commemorate your visit!
Pilar 7 Experience at Bridge 25 de Abril
N6 34
1300-472 Lisboa, Portugal
https://www.visitlisboa.com/en/places/pilar-7-bridge-experience
More photos from Pilar 7 Experience at Bridge 25 de Abril:
Elevador de Santa Justa – Lisbon Tourist Attractions
One of the most popular tourist destinations in Lisbon is the Elevador de Santa Justa. This elegant antique lift opened in 1902. It connects the heart of Lisbon, the Baixa district, to Largo do Camo with a 45 meter vertical ride. Because of its popularity, prepare for long rides and an expensive ticket price. A 24-hour public transportation ticket includes the elevator and costs just a couple dollars more, so this is a great option! The closest place to buy one is Rossio metro station.
Santa Justa Lift Lisbon
R. do Ouro
1150-060 Lisboa, Portugal
http://www.carris.pt/pt/ascensores-e-elevador/
Adega do Machado Fado Show
A trip to Portugal isn't complete without taking in a fado show. Fado is a Portuguese tradition that dates back to the 1800's. The melancholy music was a method of self-expression and coping with the difficulties of life. The Adega do Machado experience is a little touristy, but still worth checking out. The show includes dinner, along with five singing acts! It's quite a long night (4+ hours) and we were jetlagged, so we ended up leaving after act three.
Adega do Machado Fado Show
R. do Norte nº 91
1200-284 Lisboa, Portugal
https://www.adegamachado.pt/en/
More photos from the Lisbon Fado Show:
It's Worth It to Buy a Lisboa Card
Consider picking up a Lisboa Card for your trip. The card is a project by Lisbon's tourism organization and includes a public transportation pass, access to 35 museums and monuments and discounts at other locations – all for one fee. You can buy them online or at businesses around Lisbon and there are multiple options from 24 to 72 hours. See their website for more information.
Don't forget to check out my other Portugal Travel posts!
Portugal Photo Spots – Aveiro & Costa Nova:
Coimbra, Portugal Travel Guide:
Tomar Portugal and the Knights of Templar Castle:
Harry Potter Library in Coimbra, Portugal:
Review of Portugal TAP Airlines Economy Class Flights: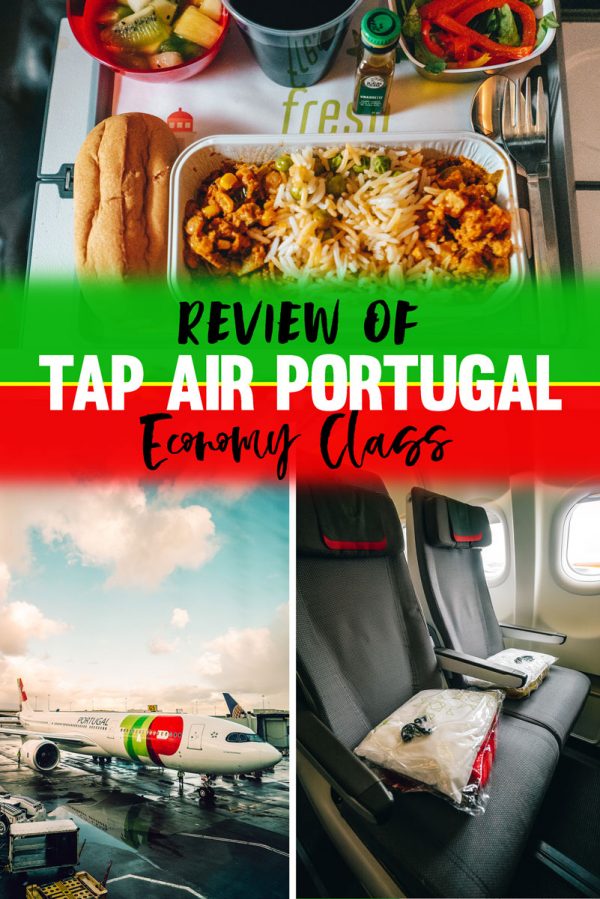 Are you traveling to Portugal? Pin this travel information for later!
Thanks so much for reading! For more Sweet in your life, you can find me on Instagram, Pinterest, and YouTube, or subscribe to receive a weekly email with new posts and musings from me.