Your trip to Portugal should include time off the beaten path exploring smaller towns. Here is where to go in Portugal beyond Lisbon and Porto.
Although the cities of Lisbon and Porto are stunning, I encourage you to spend some time out exploring the smaller towns and villages in Portugal. Portugal is a small country and it's very safe and easy to drive in. In these towns, you will find yourself walking through over 800 years of history. They are charming and peaceful, with a slower pace of life. There is beauty everywhere.
Read on for what to do in Portugal outside of Lisbon and Porto…
Where to Go in Portugal

Quinta do Gradil Winery near Lisbon
Just one hour from Lisbon is the stunning Quinta do Gradil Winery. You won't be able to miss its bright yellow buildings. This winery has everything – a large assortment of amazing wines, a full restaurant and lots of space for hosting events – like weddings! The building is a former royal estate from the 1500s that has been restored. It was transformed into a winery in the 1990s. In addition to wine, they also make grape brandy, honey, and olive oil. They offer picnics, tastings, tours and wine pairings in their restaurant. It's a perfect day trip from Lisbon or a stop on the way to explore the Center of Portugal region.
Quinta do Gradil Winery
Estrada Nacional 115, Vilar
2550-073 Cadaval, Portugal
http://www.quintadogradil.wine/
What to Do in Peniche, Portugal
Peniche is a former military fortress turned fishing village. The fort has now been turned into a museum that tells the history of the area. There is also a small chapel that is open to the public and free to explore. It's the perfect spot for a coastal picnic or a day at the beach. It's a popular surf spot and Berlengas Nature Reserve is right off the coast. Day trips to the reserve can be arranged.
More photos from Peniche, Portugal:
Tasca do Joel Restaurant Peniche
Tasca do Joel is arguably the best restaurant in Peniche. The line for a table says it all! Even in the slow season, there was a 45-minute wait for a table in mid-afternoon. We found the service to be adequate at best, but was more than made up for by how fresh the seafood was and how amazing the food was in general!
Tasca do Joel Restaurant
R. do Lapadusso 73
2520-370 Peniche, Portugal
http://www.tascadojoel.pt/en/index.php
More photos from Tasca do Joel:
What to Do in Nazaré, Portugal
Nazaré is the place in Portugal for surfing. It hosts a big wave tow competition every year when waves often get to be 80 to 100 feet high. It's not a great place for amateur surfers though. In order to surf the waves you need a crew of at least five people and have to be towed out with a jetski. It's incredibly dangerous and not for the faint of heart!
Importantly, Nazaré also a fishing town and a great place to relax on the beach. There are many vacation rentals available and it's just a 90-minute drive from Lisbon.
São Miguel Arcanjo Fort & Surf Museum
The biggest attraction in Nazaré is São Miguel Arcanjo Fort and the small surf museum within it. The museum charges a nominal fee for entry. You can see photos and videos of the big waves and a collection of surfboards from famous surfers. The fort is also the viewpoint for the Big Wave Town surfing challenge.
Forte de São Miguel Arcanjo | Farolim da Nazaré
Estr. do Farol
2450, Nazaré, Portugal
https://praiadonorte.com.pt/sobre/forte-s-miguel-arcanjo/
More photos of Nazaré, Portigal…
Óbidos, Portugal – The Literary Town
Óbidos is a former medieval fortress with a Moorish castle. Captured from the Moors in 1148 and in the 1300s was given as a gift to one of the Queens of Portugal. I wish my husband would gift me a city. 🙂 The population of the town dwindled as people moved to large cities, but now the town has been completely restored and preserved thanks to tourism. I've never felt more like I was walking into a fairy tale or Disney movie. The cobblestone streets are lined with white houses with blue or yellow stripes are decorated with bougainvillea and honeysuckle. This charming town definitely left a lasting impression on us.
What to do in Óbidos, Portugal
While the highlight of Óbidos is wandering the streets, there are a few businesses to check out. You'll find souvenir shops, an impressive bookstore, small inns, and a tavern. The Castle of Óbidos is closed to the public, but you can daydream about medieval life while walking on the battlements around the castle.
If you're a book lover, you must stay at the Literary Man hotel. Apparently there are 45,000 books all over the hotel. The common room is decorated with rows and rows of books on every wall with a cozy fireplace in the center.

More photos from Obidos, Portugal:
Tribeca Restaurant Serra d' El-Rei, Portugal
Tribeca Restaurant in Serra d' El-Rei, Portugal was the perfect combination of a traditional French brasserie and Portuguese brewery. They have an extensive menu that includes classic dishes like Coq au Vin and steak. One surprise dish was tempura battered green beans (peixinhos da horta). Green beans are battered in tempura and fried with the end result looking like little fish! Apparently tempura is a Portuguese creation that was shared with the Japanese. Who knew!?
Tribeca Restaurant Portugal
Av. Serrana Nº 5
2525-802 Serra d' El-Rei, Portugal
https://www.tribeca-restaurante.com/
More photos from Tribeca Restaurante Portugal:
Caldas da Rainha – Where to Go in Portugal
Caldas da Rainha, Portugal is about an hour north of Lisbon and is accessible by train or car. The town is famous for its year-round farmer's market, thermal springs and its public art scene.
Praça da Fruta in Caldas da Rainha, Portugal
The most famous site in Caldas da Rainha is their year-round farmer's market that happens every day of the week from 7 am to 1 pm. It's so popular people even drive from Lisbon to visit! Each market stand is outlined in stone in the plaza. Even in January, the market was full of colorful produce and local treats.
Farmer's Market in Caldas da Rainha
Praça da Republica
Caldas da Rainha, Portugal
http://pracadafruta.pt/
Thermal Baths at Caldas da Rainha Hospital Termal Rainha D. Leonor
The Thermal Hospital in Caldas da Rainha was founded in 1485. Currently, the thermal baths are not open, but the hospital offers homeopathic treatments like nebulized thermal water and nasal irrigation.
Hospital Termal Rainha D. Leonor
Largo Rainha Dona Leonor
2500-174 Caldas da Rainha, Portugal
Parque Dom Carlos I
The loveliest park in Portugal might be in Caldas da Rainha. Parque Dom Carlos I was right across the street from our hotel, making it the perfect place for a morning run or walk. Its size is quite impressive! In the summer, the above pond is full and you can rent a boat for a paddle.
Bordallo Pinheiro Art in Caldas da Rainha
Caldas da Rainha is truly a city of art, and the star is pottery from famous 1800s artist Rafael Bordallo Pinheiro. The city is full of whimsical sculptures from snails to military generals. On the ground, on the sides of buildings, and on roofs, there is almost always one in your sight as you wander the city. There is a suggested route to follow to see the highlights, which is linked here. On the route is the famous slightly shocking nursemaid statue you can see above. 🙂 Once you are done exploring, you can buy your own to take home at the Bordallo Pinheiro factory store.
Bordallo Pinheiro Factory Store
R. Rafael Bordalo Pinheiro 53
2500-246 Caldas da Rainha, Portugal
https://us.bordallopinheiro.com/
Casa Antero Restaurant in Caldas da Rainha
While on your Bordallo Pinheiro walk, stop in for some petiscos at Casa Antero. The tiny restaurant has just a few tables, but what it lacks in size it more than makes up for in spirit. Petiscos are Portuguese tapas, so expect smaller dishes that are great for sharing. The tavern-like atmosphere is fun and engaging and overall the meal was a great value. The wine selection and service were both excellent. It also seems to be a favorite of locals which is always a good sign!
Casa Antero Restaurant
R. Alexandre Herculano 5
2500-860 Caldas da Rainha, Portugal
https://www.facebook.com/casaantero/
More photos from Caldas da Rainha, Portugal:
What to do in Alcobaça, Portugal
The town of Alcobaça, Portugal is dominated by the monastery shares its name. Apart from the monastery there isn't a lot to do, but the village does have a wine museum, castle ruins, an amazing bakery and is just a short drive from the beautiful Portuguese coast.
Alcobaça Monastery
Alcobaça Monastery was founded in the 12th century. It features Cistercian Gothic art. The monastery's size and the detail of the art located within are incredibly impressive. The monastery is perhaps most famous for its role in the tale of Pedro and Inês, Portugal's Romeo and Juliet. You can find the entire tale of love, murder, betrayal and intrigue in my Coimbra travel guide, under the Quintas das Lagrimas Hotel. Briefly, Pedro was a prince of Portugal and was forbidden to love Inês. Of course, that didn't stop them. Pedro's father, the king, ordered Inês to be killed. Eventually, when Pedro became king, he ordered Inês's remains to be placed in an elaborate coffin in Alcobaça Monastery. He was buried directly opposite her when he died – his tomb is in the photo above.
Alcobaça Monastery – Mosterior Alcobaça
2460-018 Alcobaça, Portugal
http://www.mosteiroalcobaca.gov.pt/pt/index.php
Pastelaria Alcoa Bakery in Alcobaça
After your tour of Alcobaça Monastery delight your sweet tooth with rows and rows of beautifully-prepared Portuguese pastries at Pastelaria Alcoa. This spot is so famous they actually have a second store in Lisbon! Grab an espresso and have a seat outside where you can admire Mosteiro de Alcobaça (Alcobaça Monastery) across the street.
Pastelaria Alcoa
Praça 25 de Abril
44, Alcobaça, Portugal
http://www.pastelaria-alcoa.com/
More photos from Alcobaça, Portugal:
Best Hotels in Portugal – Cooking & Nature Emotional Hotel
Each of the rooms has an "emotional" theme. The rooms are elaborately decorated. I saw their Romance & Glamour room on Instagram and emailed ahead to request it. The decor was modeled after the movie Marie Antoinette. The pink tub is amazing!
Despite its remote location, you'll never run out of things to do. There is ample hiking, yoga classes, a swimming pool, bicycles to ride, and a playroom. It's family-friendly but also fun for couples or friends.
As you would suspect from the name, access to nature is a special part of the hotel. It is situated in a beautiful valley right in the heart of Serras de Aire e Candeeiros Natural Park. You can hike on your own or arrange a guided hike on your own. They even have horseback riding!
If desired, you can arrange either a prepared dinner or a cooking class. We wanted to learn how to make some Portuguese dishes to recreate at home. Our menu consisted of pear ricotta salad, codfish with crusted almonds, vegetable brás, and a tea-infused custard. So fancy! Despite the intimidating names, the recipes were explained well and easy to follow. The best part – the dirty dishes magically disappear.
Cooking & Nature Emotional Hotel
Rua Asseguia das Lages nº 181
2480-032 Alvados, Portugal
https://www.cookinghotel.com/
More photos from Coooking & Nature Emotional Hotel
Santar Garden Village in Portugal
Currently, the Portuguese village of Santar is going through a rebrand to become "Santar Garden Village". The village is unique because it is crossed by a continuous line of terraced gardens, all originally privately owned and closed off by tall walls. One of the residents of the town started the ambitious project of convincing all of the landowners to open up the gardens to visitors, allowing them to walk through the town and admire the beauty. An architect was hired to help establish the connection. Now the estate gardens and central community garden are all free for the public to enjoy.
Santar Vila Jardim Winery
Start your journey through the Garden Village at Vila Jardim Winery. They have a small museum in the house of the Counts of Santar and Maglhãs and also do a wine tasting. Grab a city map with a suggested walk through all the adjoining gardens. Just make sure you make an appointment ahead of time on their website. Across the street from the museum are the reception and a small store so you can pick up a few bottles of wine to take home.
Santar Vila Jardim Winery
Av Ciscondessa de Taveiro
3520-127 Santar, Portugal
https://santarvilajardim.pt/index.php/pt/
+351 232 942 937
Paço dos Cunhas de Santar Restaurant
Just a short walk from Santar Vila Jardim Winery is Paço dos Cunhas de Santar. They have been producing wine for over 400 years and their amazing wine is best enjoyed at their signature restaurant. This is truly gourmet dining. We had the chef's tasting menu. The tastes, textures, and presentation were all exceptional.
Paço dos Cunhas de Santar Restaurant
Largo do Paço 28
3520-153 Santar, Portugal
http://www.globalwines.pt/
More photos from Santar Garden Village, Portugal:
What to do in Viseu, Portugal
Viseu is famous for being the home of Renaissance painter Vasco Fernandes and for the thermal waters of São Pedro do Sul. The city is located just over an hour southwest of Porto and three hours from Lisbon. It is easily accessible from Lisbon via train. It's a very walkable city and the central Rossio Square is an excellent place to sit for people watching.
Grão Vasco National Museum in Viseu
Art lovers will enjoy Grão Vasco National Museum in Viseu. The star of its collection are paintings from Vasco Fernandes (Grão Vasco). The main exhibits of the museum are a series of Renaissance paintings from Viseu Cathedral.
Museu Grão Vasco
Adro Sé
3500-195 Viseu, Portugal
http://www.patrimoniocultural.gov.pt/pt/museus-e-monumentos/rede-portuguesa/m/museu-grao-vasco/
Attractions in Viseu, Portugal – Viseu Cathedral
Across the street from Grão Vasco National Museum is the Viseu Cathedral. This striking building is iconic and packed with history. It was under construction for centuries so it has Gothic, Manueline, and Baroque influences. The second floor has a museum that houses priceless religious works of art, sculptures and old books. It also offers a great view of the city.
Viseu Cathedral
Adro Sé
3500-195 Viseu, Portugal
https://www.visitportugal.com/pt-pt/content/se-catedral-de-viseu
Muralha da Sé
Enjoy beautifully-prepared classic Portuguese food at Muralha da Sé, located in an old house just around the corner from Viseu's cathedral and Grão Vasco Museum. It is Michelin Guide recommended and absolutely fabulous! Their Bacalao à Lagareiro (roasted codfish in olive oil) is a must-try. On a nice night, you can sit outside on their front patio.
Pousada de Viseu Hotel Review
One of the oldest hospitals in Viseu, from 1842, has been reopened as a boutique hotel. It has more amenities than any hotel we stayed at in Portugal – a Jacuzzi, Turkish baths, sauna, heated indoor pool, full gym, lobby bar, and a full spa. The rooms are spacious, minimalist and comfortable. Ours had a large balcony that overlooked the city of Viseu.
Pousada de Viseu is centrally located and convenient for exploring the city. The hotel is near Fontelo Forest Park, Cava de Viriato, the Roman ruins, Grão Vasco Museum, and Viseu Cathedral.
In our room was a photo of the hotel before being restored:
Such a remarkable transition!
More photos from Viseu, Portugal:
Portugal Travel Information
Don't forget to check out my other Portugal Travel posts!
Portugal Photo Spots – Aveiro & Costa Nova:
Coimbra, Portugal Travel Guide:
Tomar Portugal and the Knights of Templar Castle:
Harry Potter Library in Coimbra, Portugal:
Review of Portugal TAP Airlines Economy Class Flights: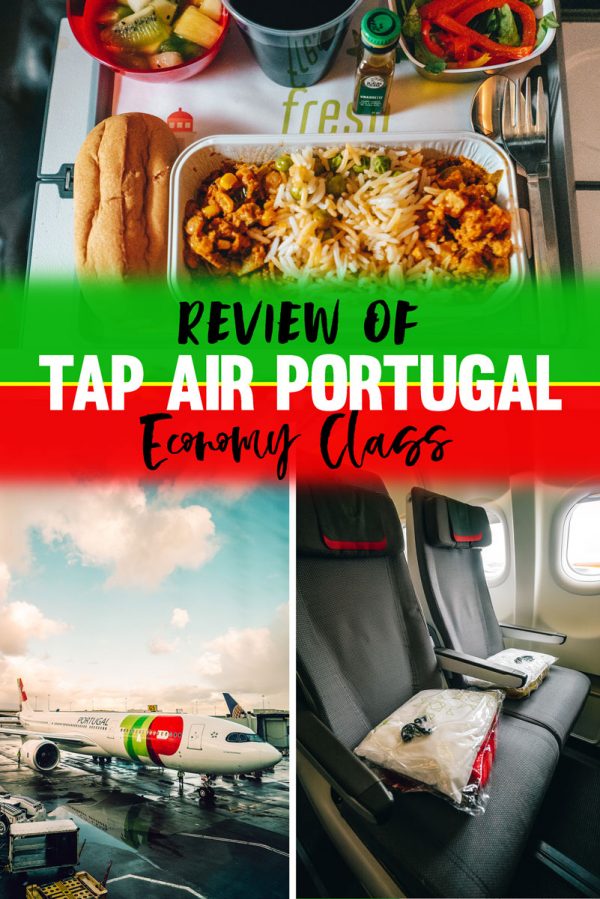 Are you traveling to Portugal? Pin this travel information for later!
Thanks so much for reading! For more Sweet in your life, you can find me on Instagram, Pinterest, and YouTube, or subscribe to receive a weekly email with new posts and musings from me.