Traveling to Portugal? Here's what to do in Coimbra, Portugal including the famous 'Harry Potter' library, where to stay and what to eat!
Coimbra is rightfully one of the top tourist destinations in Portugal. One of the top draws is the amazing library at the University of Coimbra. It was actually one of the inspirations for the Harry Potter movies. Beyond the university, Coimbra has an amazing food scene, beautiful hotels and overall is just a nice place to relax and spend time.
Read on for what to do in Coimbra, Portugal!

Map of Things to Do in Coimbra
The historical importance of Coimbra is massive. The first five kings of Portugal were born there and their remains are interred at the Monastery of Santa Cruz. It's also a place that's famous for Fado. Praça do Comércio for shopping and many local restaurants.
Coimbra, Portugal Tour Guide
José Manuel Santos José was our amazing guide for our trip through the Center of Portugal region. His knowledge of the history of each place we visited was limitless. He also has a lot of access to seeing "behind-the-scenes" of things like restaurant kitchens and private tours. José knew just how to tailor our itinerary to our interests. He was patient and attentive and he's also a great photographer!
José offers a variety of tour options for Coimbra and other cities all over Portugal. I highly recommend contacting him via the email address below and having him help you make the most of your time traveling in Portugal.
Guided Tours of Coimbra
Madomis Tours Tailor-Made Experiences
https://www.madomistours.pt/
Contact: [email protected]
Joanine Library at University of Coimbra
The beauty of Joanine Library draws visitors from all over the world. The king wanted the library to serve as a "palace of knowledge" because he recognized education was the way to establish Portugal as one of the leaders of the world.
No expense was spared in making the library. It's gilded to the hilt and all materials were hand-selected by the king. The tables in the library are absolutely massive. In fact, they were too big to fit through the doors, so they were actually carved within the library!
The library is naturally temperature controlled thanks to 3 meter thick walls. Wood arches control humidity. Bats that call the library home do pest control to prevent moths from devouring the books. They live in gaps between the bookshelves and at night the tables are covered with leather to protect them from bat guano (poop). 🙂 The bat population regulates themselves based on the amount of food available, and the last baby bats were born about 5 years ago.
The library holds 60,000 books, mainly in Latin. Included in the library's collection is a complete copy of the Gutenberg Bible, one of the first printed books in the world. It was published in 1454! 49 copies of the book exist in the world, and only 21 are complete.
Visiting Biblioteca Joanina (Joanine Library)
It's important to plan your visit to Bibiolteca Joanina in advance as tickets are required for entry. Each ticket has a specific 10-minute time slot. The library is then closed to visitors for 10-minutes before the next group enters. This restriction allows the precise temperature and humidity controls of the library to be maintained. It may seem strict, but it's important to ensure that this treasure will continue to be available to visitors from all over the world.
Photos are not allowed in the University of Coimbra Biblioteca Joanina unless you arrange it in advance with the dean of the school (like we did). This allows time to reflect on the historic significance of the library really appreciate its beauty.
Part of the tour is a visit to the University's academic prison where students were judged by their peers and thrown into jail for things like skipping class and 'misbehavior'.
Manuscript and Rare Documents Room at University of Coimbra
The modern building of the University of Coimbra Library has a special climate-controlled room that houses the rarest manuscripts and documents. The books here are hundreds of years old and available by special request only. The books are brought to a special viewing room and the reader must use gloves to turn that pages. We did not visit (or apply to visit) that room as I suspect, "sharing on social media" isn't a valid reason. 🙂
Biblioteca Joanina
Pátio das Escolas da Universidade de
Coimbra, Portugal
http://www.uc.pt/en/
More photos of Joanine Library at University of Coimbra:
Visiting University of Coimbra
Joanina Library at the University of Coimbra is the biggest draw for visitors to Coimbra, but the University of Coimbra itself holds many treasures for visitors to discover. The buildings are beautiful and historic. Visitors can enter the building above and admire the beautiful art and ornate decor.
This hall is where graduate students defend their PhDs. It must be so intimidating to follow in the footsteps of centuries of scholars. Other things to see in Coimbra include their 18th-century botanical garden, Jardim Botânico da Universidade de Coimbra and the science museum, Museu da Ciência. There's a clock tower in the main square that is open to the public and climbing the steps to the top gives amazing views of Coimbra!
Universidade de Coimbra
3004-531 Coimbra, Portugal
https://www.uc.pt/en
Jardim Botânico da Universidade de Coimbra
Calçada Martim de Freitas
3000-456 Coimbra, Portugal
http://www.uc.pt/jardimbotanico
Museu da Ciência da Universidade de Coimbra
Coimbra Natural History Museum
3000-272 Coimbra, Portugal
http://www.museudaciencia.org/
Rua de Quebra-Costas (Back Breaker Street)
The steep street that connects the lower part of the original walled city to the higher part is named Rua de Quebra-Costas or Back Breaker Street. It's worth a walk up or down the hill to see some historical sites in the city like the medieval arch that links Sé Velha (Old Cathedral) and public art.
Student Repúblicas in Coimbra
Like many college towns, Coimbra has a history of youth rebellion. Many buildings around the University are home to students. Called repúblicas, they are similar to fraternities or co-ops in the United States. Unfortunately, rising rents mean many of these groups are being threatened with evictions.
Repúblicas de Coimbra
Rua São Salvador 6
3000-120 Coimbra, Portugal
https://www.centerofportugal.com/article/republics-of-coimbra/
Sé Velha Old Cathedral
Built in the 1100s, Sé Velha (Old Cathedral) of Coimbra is a stunning example of Romanesque architecture. The building towers over you, but make sure you look closely to appreciate the details carved into the stone. Inside the cathedral are historic remains of nobles and religious figures.
Sé Velha Old Cathedral
Largo Sé Velha
3000-088 Coimbra
https://www.centerofportugal.com/poi/coimbra-old-cathedral-se-velha-de-coimbra/
Where to Eat in Coimbra -Refeitro da Baixa Restaurant
One of the best meals we had in Portugal was at Refeitro da Baixa Restaurant. The food was fresh and inventive and felt very modern. It was packed with vegetables and had more vegetarian options than most restaurants we visited during our trip. The restaurant is located in an old ceramic factory, part of which is still in operation.
Refeitro da Baixa Restaurant
Quintal do Prior, 2 e 4
3000-339, Coimbra, Portugal
https://www.facebook.com/refeitrodabaixa/
More photos from Refeitro da Baixa:
Pastelaria Briosa – Coimbra Bakery
Pastelaria Briosa caught our eye because of the tasty pastries and giant meringues in the window. I just couldn't resist trying one! The meringue tasted similar to a Pavlova dessert and tasted like pure sugar. My heart started racing after just a few bites. It's definitely mean to be split between several people and would be delightful served with a fruit sauce or cream on top.
Despite the show-stopping effect of the meringues, you would be wise to go with their popular pastéis de nata (Portuguese egg tart) or pastéis de tentúgal (Portuguese egg custard baked in crispy dough).
Pastelaria Briosa Coimbra
Largo da Portagem
3000-201 Coimbra, Portugal
http://www.pastelariabriosa.com/
Quinta das Lágrimas Hotel
For the discerning traveler, a stay 5-star luxury hotel Quinta das Lágrimas is a must when visiting Coimbra. This historic boutique hotel is a Small Luxury Hotel of the World. The property, which was established in the 1300s, has been in the family of the current owners since 1730. Only the back wall that faces the garden is still standing from that time. The rest has been beautifully redone after being destroyed by a fire in 1879. The hotel has been a favorite of royalty and the who's who of Portugal over the centuries.
We knew we were in for a treat as soon as we walked in the door. The decor is obviously very modern and chic, especially combined with the ornate characteristics of the building itself.
King's Suite at Quinta das Lágrimas Hotel
We were incredibly lucky to stay in the historic King's Suite during our stay at Quinta das Lágrimas. This stately room has a very striking yellow and red decor in the giant bedroom. There is also a large sitting room with a balcony.
Shop my beautiful Kim + Ono kimono.
Gardens of Quinta das Lágrimas Hotel
The gardens of Quinta das Lágrimas Hotel are incredible. There is diverse flora from all over the world. You'll find palm trees, fig trees, bamboo, dense vegetation and in the spring there are so many flowers! Two sequoias on the grounds are around 190 years old. There is even a banyan tree.
The Legend of Pedro & Inês
The garden also has historic importance in its role in the legend of Pedro and Inês. Depending on who tells the story, it will be more or less gruesome. Some of the Portuguese like to gloss over the really horrible parts, which is understandable.
The legend of Crown Prince Dom Pedro and his lover Inês de Castro is Portugal's Romeo & Juliet story. The story took place over 650 years ago. Pedro was heir to Portugal's throne. The prince fell in love with Inês, a courtier and daughter of one of the most powerful men in Spain. In a twist, they were actually second cousins, and Inês was also a distant cousin of Pedro's wife. But let's not get bogged down in such details, this is romance!
The King of Portugal considered Inêz's family enemies for political reasons. Pedro's wife died during childbirth, so Pedro took this opportunity to bring his love for Ines public.
The Murder of Inês
Pedro's father was worried about intermixing Spanish blood with Portuguese royalty, so he ordered his knights to kill Inês. Enraged, Pedro rose up against his father with his troops and started a war. Eventually, peace was achieved and when his father died, Pedro was crowned king. Finally able to seek his revenge, he captured the murderers of Inês and executed them in a horrendous manner – by ripping out their hearts. Again, romance!
In 1360, King Pedro announced he had secretly wed Ines and had two elaborate tombs erected at Monastery of Alcobaça. He had her body transferred there and was later buried with her. In another grisly turn, Pedro forced the court to pay respects to the "queen" by kissing her remains. Ummm….romance?
Fonte dos Amores – Lovers' Fountain
When they were courting, Pedro and Ines used to secretly meet in the forest that surrounded Quintas das Lágrimas Hotel. There is a small stream on the property called the Fonte dos Amores or "Lovers' Fountain" that led to the convent where Ines lived. Legend has it Pedro would place letters on little wooden boats that were carried by the current down to Ines and then she would know to come and meet him.
Fonte das Lágrimas – Fountain of Tears
Also on the property is the "Fonte das Lágrimas" or Fountain of Tears where the rocks are said to be stained red by Ines' blood when she was murdered.
Quintas das Lágrimas Hotel Coimbra
Rua António Augusto Gonçalves.
3041-901 Coimbra, Portugal
https://www.quintadaslagrimas.pt/en/
More photos of Quintas das Lágrimas Hotel in Coimbra:
Portugal Travel Information
Don't forget to check out my other Portugal Travel posts!
Portugal Photo Spots – Aveiro & Costa Nova:
Tomar Portugal and the Knights of Templar Castle:
Review of Portugal TAP Airlines Economy Class Flights: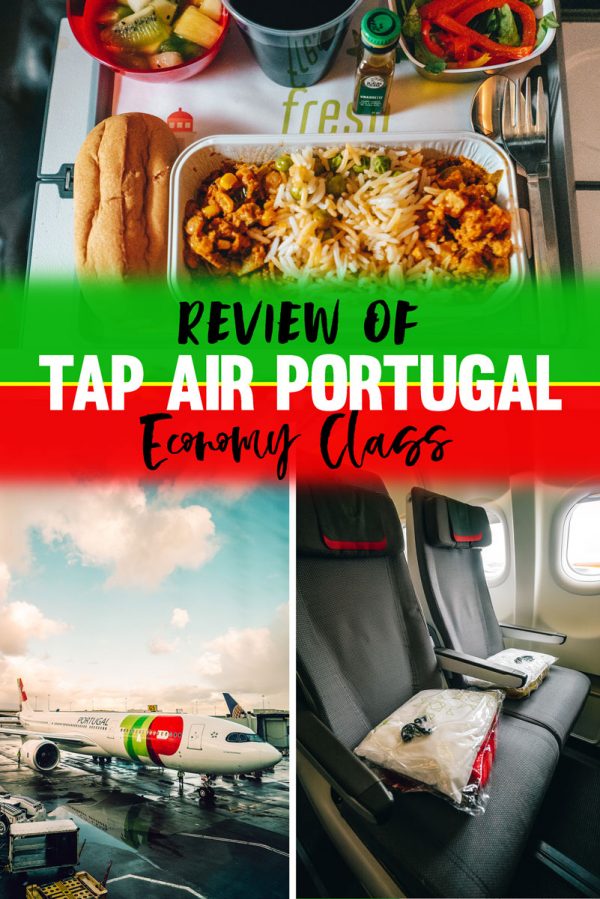 Are you traveling to Portugal? Pin this information about visiting Coimbra, Portugal for later!
Thanks so much for reading! For more Sweet in your life, you can find me on Instagram, Pinterest, and YouTube, or subscribe to receive a weekly email with new posts and musings from me.