Entertaining shouldn't be a chore! You'll love these three easy appetizer recipes using store-bought dip that are perfect for a potluck or a dish to pass.
Being a blogger can be surreal at times. There's the part that everyone sees with glamorous international travel, eating decadent desserts and trying all the newest restaurants. But that's just part of it.
Blogging involves a lot more 'alone time' than people might think. For every fun event we go to, there are days of work in front of a computer, editing photos and videos, and catching up on emails. Furthermore, I also do the majority of my food photography work alone. If I didn't work as a doctor as well, I could probably go days without ever leaving the house!
Read on for three easy appetizer recipes for summer entertaining!
Summer Entertaining – Girl's Night Potluck

To be honest, life can feel a bit isolating at times.
This summer I'm making it a priority to stay connected with my girlfriends in San Francisco who are also bloggers. No one really understands this crazy job we do unless they are right in the middle of it. Therefore, I want us to be able to assist each other on projects, offer honest feedback, and just be a sympathetic ear.
I decided to kick things off with a potluck. The dress code was casual so we could hang out, relax, and catch up.
I asked each guest to contribute an appetizer or snack for us to enjoy. We're all busy, so I didn't want it to take a crazy amount of time for them to prepare. I encouraged them to keep it simple! When you're getting people together to relax, there's no point in having days of prep leading up to it.
To help us streamline things, each of us used La Terra Fina dips and spreads to make our dishes. The company is actually based right here in the San Francisco Bay Area. Their dips have no artificial colors, flavors or preservatives. They are naturally delicious and simply made with whole ingredients.
Healthy Easy Appetizer Recipes
Despite my insistence that the girls keep things simple, I was blown away by how beautiful and unique each recipe was.
Cynthia, who is an admitted hopeless cook (her words not mine!), opted for a cheese & charcuterie platter with La Terra Fina Chunky Artichoke & Jalapeño Dip and fancy fig crackers. I could basically live on cheese and crackers, so there were no complaints from me about her 'nonrecipe' contribution! 🙂
Spicy Queso Dip with Bacon
Ally hit it out of the park with a fancy spicy queso dip with bacon and cheddar cheese – served in a bread bowl! She used La Terra Fina Queso Cheese Dip and swears it only took her a few minutes to put together. Once heated, the dip was so gooey and stretchy. Yum! It's also gluten-free and has no artificial flavors or preservatives. The bread bowl was such a nice touch and I actually stole the recipe to recreate for the blog.
Mediterranean Layer Dip
The most creative recipe goes to Allie, who actually took an appetizer recipe from my blog and gave it an upgrade! She swapped the hummus and pesto from the Mediterranean dip recipe for La Terra Fina Spinach Artichoke and Parmesan Dip & Spread.
I loved watching her make one of my favorite recipes right in front of me and it was so amazing with pita chips. The dip has creamy Parmesan cheese with these big chunks of artichoke and spinach that gives it an amazing texture! It would also be great as a sandwich spread and obviously as a dip with fresh vegetables too.
Rainbow Tortilla Pinwheels
I made rainbow tortilla pinwheels, a healthy vegetarian take on one of my favorite midwest appetizers. They are so good I could eat them all day! Not only are they a great appetizer they also are perfect for a snack or even in wrap form for a light lunch. I used La Terra Fina Sriracha Three Cheese Dip for the pinwheels to add a nice spicy kick to the veggies. It also has a beautiful red-orange color that is natural – no artificial coloring!
Want to try La Terra Fina dips for yourself? They are available at Safeway, as well as many other nationwide grocery stores like Meijer, Kroger, Ralph's and King Soopers. You can get a Buy 1 Get 1 FREE coupon for your purchase right here.
I've linked to all three recipes we made below, to give you some inspiration for when you're entertaining this summer or need an easy potluck recipe.
Thanks so much for reading! For more Sweet in your life, you can find me on Instagram, Pinterest, and YouTube, or subscribe to receive a weekly email with new posts and musings from me.

Here are the three recipes we shared for our potluck:
Rainbow Tortilla Pinwheels Recipe: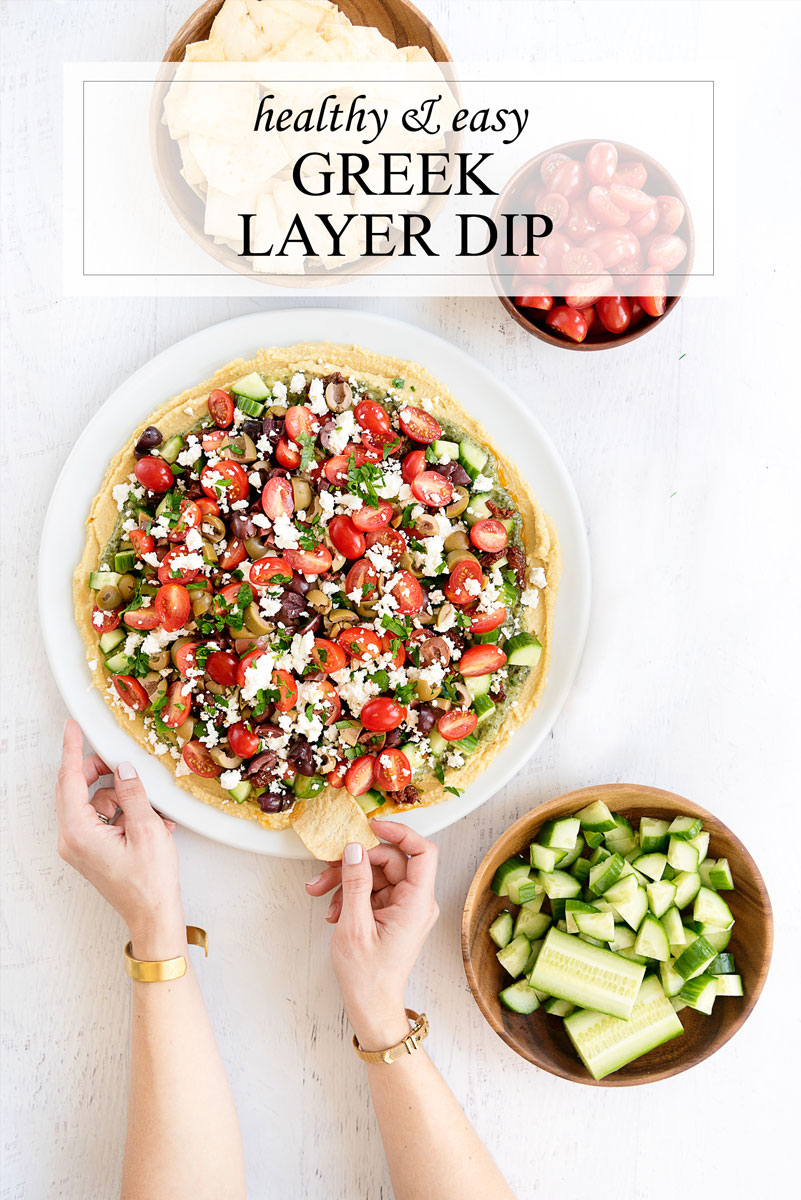 Spicy Queso Cheese Dip with Bacon:
Pin these easy appetizer recipes for later!
This post is sponsored by La Terra Fina. Want to try their dips for yourself? You can get a Buy 1 Get 1 FREE coupon right here.